About Us
Leyshon WS Solicitors
---
Leyshon WS is a legal practice based in Kelso and Peebles/Innerleithen in the Scottish Borders. We provide expert legal advice on all aspects of Land Ownership, Agricultural Law and Property Law throughout Scotland including house purchases and sales in town and rural locations. Learn more in Legal Services.
John Leyshon WS (Partner)
---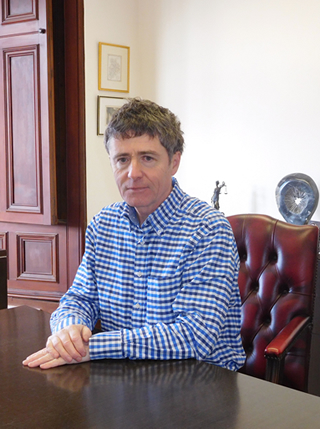 John Leyshon is the Founding Partner of Leyshon WS with a practice focus on rural property matters including house, farmland and forestry purchases and sales, agricultural leases and commercial leases and options, succession planning for family-owned rural businesses including preparation of Wills and Powers of Attorney and business partnership matters.
John has provided a wide variety of clients with rural property law and agricultural law advice for the last 16 years and has a thorough knowledge of tenancy arrangements under the Agricultural Holdings (Scotland) Act 1991 and 2003 as amended. As a highly experienced property lawyer, John has a thorough command of house purchases and sales and plot sales in rural locations, the law concerning servitudes, boundaries, access rights, deeds of conditions, the splitting-up of land or buildings into separate titles, advice concerning wind turbine options and leases and ancillary agreements, radio mast leases and mineral/quarry leases.

John acts as consultant to other law firms Scotland-wide on Agricultural Law matters.